Jesse Loves.. The Fisher-Price Rainforest Deluxe Activity Gym
Now baby Blue is approaching a month old, we're starting to see him take notice of the world around him—his awake time has dramatically increased and we've even been treated to a few smiles (and alot of bodily fluid), so when we were offered the chance to review the bright and colourful Fisher-Price Rainforest Music & Lights Deluxe Gym, I knew it'd be perfect for him.
Though Blue is still only a newborn, the activity mat has been the perfect place to pop him down and keep him entertained whilst we have our hands full. It's also been a special bonding place for Blue and his brother, Archie, as A will almost always join him on the mat and show him each of the toys and what they do.
Archie's verdict..
I decided to ask little A what he thought of the Fisher-Price Rainforest Music & Lights Deluxe Gym, to which he replied: "It Archie's toy, Mummy, but Archie share."
We heart it.
It's easy to put together and though it's brightly coloured, it's gorgeous and certainly not the eyesore that some baby products can be. I also haven't mentioned one of the best parts and that's the music & light-up detachable toucan that sits on top—it's ideal for when baby grows and develops into a mischievous toddler as Archie has proven; he won't leave it alone! A's constantly taking it off, turning on the music (which is so much better than the usual cheesy 80's sitcom tunes some toys contain) and dancing around the room with it.
Features
Extra hooks for your own toys
All toys detachable and movable
Up to 20 minutes of music in long-play mode
3 modes; Lay & play, tummy time and take-along
*for a third off the original price!
---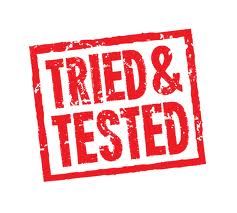 ---
Did you know I'm a

graphic designer

too? If you're looking for help to brand your business or make your blog beautiful, check out my portfolio!
Share
THIS POST
Looking
for something?
Need
a designer?
Looking for someone to design a new blog header or logo for your business? I'm a graphic & web designer! Find out more →
Watch
our videos
Similar
posts